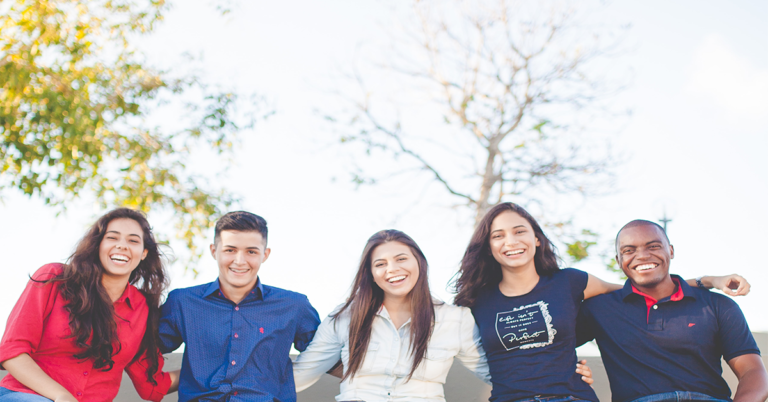 "Remember your Creator in the days of your youth." (Ecclesiastes 12:1)

"Let no man despise thy youth; but be thou an example of the believers, in word, in conversation, in charity, in spirit, in faith, in purity." (1 Timothy 4:12)
We are passionate about young people at Abundant Life Church because they are vital to the current health of the church and to our future.
It is our mission to help lead and guide young people to the knowledge and love of Jesus Christ. To accomplish this mission, we strive to create "REEL" winners in Christ. 
REEL represents: Relationship, Equipped, Engaged, and Loving.
Relationship – We believe it is paramount to help young people build a relationship with Jesus Christ. This relationship with Jesus is essential for their salvation (John 14:6). We stress this in our youth classes and teach that building a relationship with Jesus comes through prayer and fasting, worship, and reading the Word of God.
Equipped – The youth must be equipped to handle spiritual warfare. 2 Corinthians 10:4 states,
"For the weapons of our warfare are not carnal, but mighty through God to the pulling down of strongholds." 
Young people face situations everyday in which they must make the choice between right and wrong. Through class instruction, we show them how to handle situations and provide Biblical principles to abide by at home, at school, at work, or when out with friends.
Engaged – We believe that engaging a young person is to encourage them in every way possible to recognize Jesus Christ as the only way to help them through their lives. 
We encourage them to turn to Him in every decision they make. We do this by encouraging young people to make their way to an altar of prayer, at home and at church. We also encourage them to establish a daily Bible reading routine. The youth leadership team and the ministry leadership of the church are readily available to answer any questions the young people may have.
Loving – Love is one of the most important aspects of our walk with the Lord Jesus Christ. Jesus laid out the commandment to love Him and others in Mark 12:30-31. 
Our team is here to love young people at Abundant Life Church. It is our mission to demonstrate that love every time we come into contact with young people.