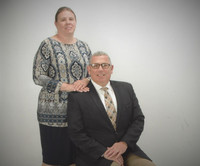 Rev. & Mrs. Stephen Moody
Pastor Moody began his ministry in 1997, was licensed by the United Pentecostal Church International (UPCI) in 2001 and ordained in 2018. He served as a Youth Leader in Texas and Kansas, and in the culmination of his 24-year military career as a bi-vocational minister he preached the Gospel in Jordan, United Arab Emirates, and served as Assistant Pastor at Great Commission Ministries in the Kingdom of Bahrain. In 2003, he became Assistant Pastor at Apostolic Lighthouse in Tyngsboro, MA, later becoming Senior Pastor. He served as Senior Bible Quiz Coordinator for several years and is currently the Global Missions Director for the MA/RI District UPCI. He holds both BS and MS degrees from Kansas State University and taught for eight semesters at the Boston campus of Purpose Institute, a ministry training program. After serving several years as Assistant Pastor of Abundant Life Church, he was elected as Senior Pastor in 2021. Rev. Moody married his wife Lisa in 1979. They have three married daughters and four grandchildren.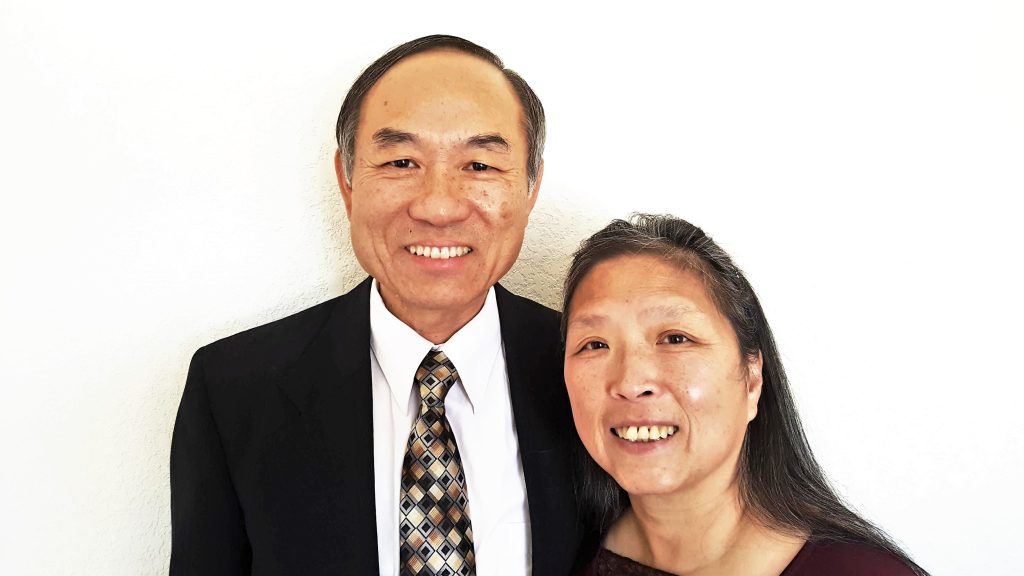 Rev. & Mrs. Jeff Wang
Assistant Pastor
Born in Taiwan, Bro. Jeffrey Wang immigrated to the United States for higher education in 1981. In his earlier years in the church, he worked in Sunday School, youth group, outreach, and Home Bible Study ministries. In recent years, his passion has been to reach Chinese people with the gospel of Jesus Christ. He has taught several Bible Studies and discipleship training programs to both individuals and home groups.
Bro. Wang received a Bachelor's of Ministerial Studies from Purpose Institute and a general license from the United Pentecostal Church International (UPCI). He currently serves as a sectional representative for the Multicultural Ministry within the MA/RI District UPCI.
In 2017, Bro. Wang remotely taught and preached to an overseas Chinese home church for more than a year. He and his wife Julie have also led a preaching point in Andover, MA, reaching the local Chinese communities. To further share the Good News with Mandarin speakers, he created the "Apostolic Chinese" YouTube channel.
Bro. Wang married his wife in 1979. Together they raised a son and a daughter and are blessed with four lovely grandsons. Sis. Julie has been integral in Bro. Wang's life work and they now serve as Assistant Pastor/Wife of Abundant Life Church, while continuing to serve multiple Chinese ministries.